Online Farm Safety Courses
Innovative online farm safety training for farm families
FRS Training has partnered with a number of Irish farm families, the HSA, IFA, FBD, Teagasc and FRS Network to develop five online farm safety courses for Irish farm families. This initiative called Farm Family CPD provides a new cost effective and sustainable training-led approach to foster farm safety and wellbeing within each generation of the family.
Keeping up to date requires training over time. Continuous Professional Development (CPD) gives all people over 12 years of age, who live or work on a farm in Ireland, the opportunity to do this.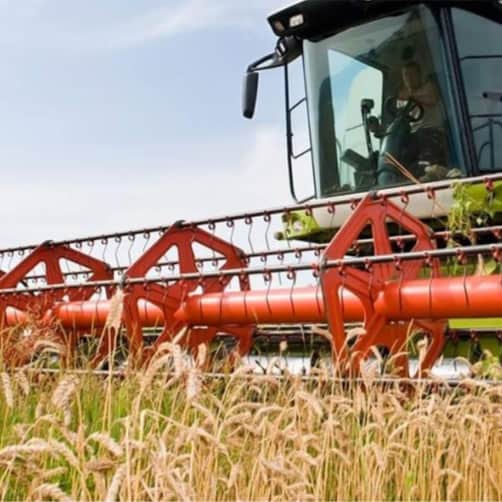 Register To Take the Training Courses
Register Now
Our courses demonstrate that the training is targeted at the people involved in farming who are susceptible to a fatal or life changing incident:
Register your interest to take the training with 5 courses to choose from:
Running a Safer Farm for Farm Principals
Keeping Yourself Safe for 12–16-year-olds
Keeping Yourself Safe for Over 65s
Keeping Yourself Safe for Employees and Non-Paid Farm Workers
Managing Dangers – Livestock, Machinery & Buildings – Essential Safety for everyone living and working on the farm.
Once you have registered your interest we will email you with details of how to log-on and avail of this free training.
"Farm Family CPD reaches directly into the family farm home involving family members of all ages. Encouraging farmers to work together to achieve a safer environment and help each other to adopt a safety-first culture is a welcome core element of the project which will hopefully achieve better farm safety on Irish farms. This is a fresh approach to promoting farm safety which through its format of self-assessment helpful hints and practical visual aids can be done in the comfort of one's own home."
Alice Doyle
Farm Family CPD Steering Group Member, Farmer and Chair Farm Family & Social Affairs Committee, Irish Farmers Association (IFA)
"Farming is constantly changing. Whether it is the farm itself or the family living and working on it. Our own family and farm is no different and this is why myself and Gail took part in the Farm Family CPD project.  We want to keep our family and the people working for us safe.  We need to know where the dangers are and how to address them. The Farm Family CPD project provides the training required to keep up with all these changes so we can do our best to reduce the risks and keep everyone safe.  The design of the training will help to open the discussion and allow every person to learn and have their own say."
Bryan Daniels
Dairy Farmer, Co. Kilkenny. Farm Family CPD Steering Group Member
"As a part-time farmer, I found these courses to be very useful. The content is very relevant and there is a course for all family members over 12 years of age. I liked the videos and the view of the farm in Limerick. Really interesting to listen to farmers like myself in different parts of the country."
"Learned a lot from how close calls was covered. We all have them but we ignore them rather than learn from them. Having done the Farm Principal course, I will definitely talk more to the family about farm safety. These courses can benefit all farmers."
"The explanation of the risk assessment document was very useful and listening to how other farmers use it made me see more value in it. It's great to see a course there too for teenagers. My daughter and son are in that age group 12-16. Since they did the course, they are reminding me about farm safety. It took me just over an hour to go through the course. It was time well spent."