Ciaran Roche
Commercial Underwriting Operations and Risk Manager
FBD Insurance
Established in the 1960s by farmers for farmers, FBD has built on those roots in agriculture to become a leading general insurer serving the needs of its agricultural, small business and consumer customers throughout Ireland.  The persistently high number of farm fatal and serious accidents in agriculture is a cause of significant concern for us.  FBD has a mission is to support initiatives which will make the farm a safer place for all.  In addition we have a dedicate risk management team who work directly with farmers and businesses to help improve safety standards and awareness in the workplace.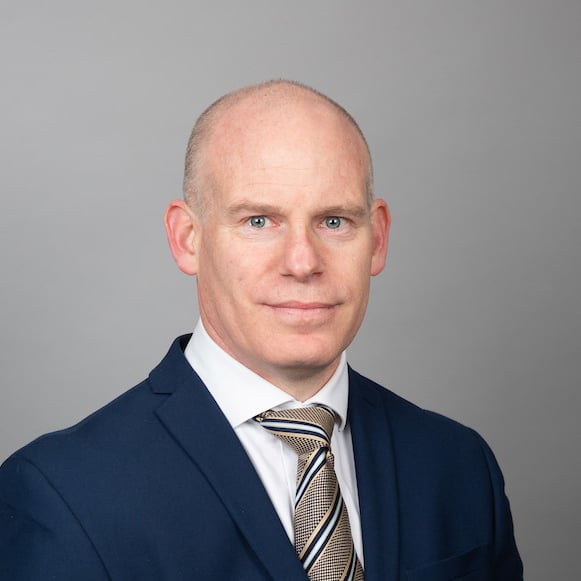 Previous work undertaken in Health, Safety and Wellness/Farm Safety
Ciaran Roche represents FBD on the Steering Committee. He FBD's Commercial Underwriting Operations and Risk Manager. He is a chartered health and safety professional with over 20 years' experience in the field of risk management. As FBD's Risk Manager he manages and develops the companies risk management policies, strategies, technical training, surveying program and safety campaigns. He has extensive experience in many working environments including agriculture, food, retail, waste, manufacturing and construction industries. Ciaran is also a Board Member of the Health and Safety Authority and Chairperson of the Farm Safety Partnership Advisory Committee to the HSA.
FBD have been the driving force behind many very significant farm safety campaigns and initiatives. These campaigns and initiatives have include the development of farm safety videos, online risk assessments, farm and construction safety guidance, safety signage, farm walks, safety seminars, positive behavioural change campaigns and media campaigns. FBD have also worked in partnership with the key agricultural sector stakeholders in the promotion of Farm Safety and are committed to the supporting the delivery of the Farm Safety Partnership Advisory Committee (FSPAC) Farm Safety Plan 2021-2024.
The Farm Family CPD Project
Farm Family CPD is an efficient and effective way of educating, training and communicating with the whole family farm unit. The training solution and content is practical, helpful and targeted at all members and generations living and working on Irish farms. For the first time, training will be designed and developed not only for the principal farmer but specifically for the vulnerable age groups. The training is simple, focuses on high-risk areas, clear in its messaging and has been designed with farmers for the whole farm family. The training aims to change behaviour and requires behavioural change from the outset and will encourage round farm safety discussion around the farm kitchen table.
Farm Family CPD provides a step in a pathway towards continuous training and professional development which has the potential to significantly and positively change the culture and behaviour regarding health and safety on farms.